Buznut - the Ultimate Guitar String Dampener



Buznut Ultimate Strip V2

Buznut string dampners are clever little strips that you slide onto your guitar, under the strings, and they dampen open strings, preventing accidental or excess string ringing. This results in a cleaner sound from your guitar and are really useful whether you're a high-gain shredder, or a MIDI guitar enthusiast. Musicians of all levels have improvised in the past with elastic hairbands to dampen their strings. Buznuts do a much better job!
They are perfect for playing MIDI guitar with Sonuus MIDI converters.

Patent Pending

The Buznut Ultimate String Dampener (Patent Pending) was invented as a solution to those expensive, complicated, bulky and obtrusive dampening devises, which conceptually were ideal but in practicality did not appeal to a lot of Guitarists who just did not want to use them for fear of modifications and possible damage to their Guitars.
The Buznut string dampner does not require you to make any alteration to your guitar. You simply slide the strip under your strings. Once it is in position you dampen your strings by positioning the dampening bumps in the strip under your strings. While the strip is in position under your strings you can turn off the dampening by sliding the strip a tiny amount so that the dampening bumps on the strip now align with the gaps between your guitar strings. It really is that simple!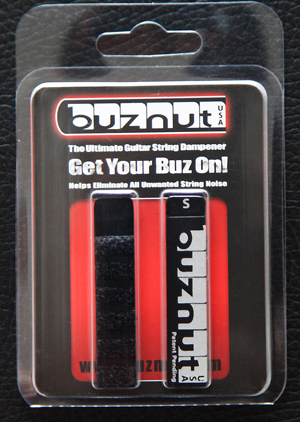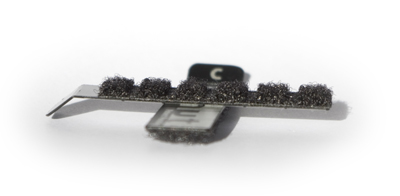 Sizes

There are two different sizes available. The Standard Strip (is defined with a 'S' on the back of the strip) will fit most Guitars with low to average action. The Custom Strip (with a 'C' on the back of the strip) will work best with Guitars with very low action.
Each pack contains two String Dampner Strips, either two Standard, two Custom or one of each.

Price
Now available direct in the UK for £9.95 + £1.00 P+P (prices inc VAT) via our
eBay store
.
i-ROCK and iROCK Vocal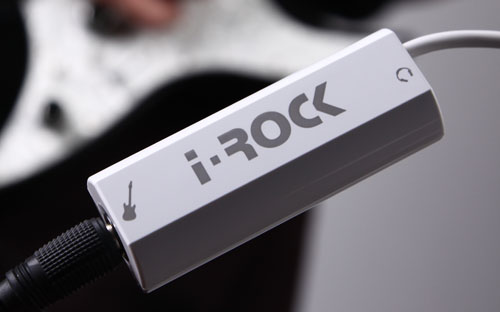 i-ROCK is a mobile guitar interface that connects your guitar to your iPhone®, iPad® or iPod touch®. This is a very low noise, easy-to-use device. A great addition to your mobile studio.
Features
Simple and easy-to-use mobile guitar interface adaptor for iPhone®, iPad® or iPod touch®.

For electric guitar, bass guitar and line-level signals.

Plug and play instantly with your apps on your iPhone®, iPad® or iPod touch®.

Low-noise FET-based pre-amp for high sound quality and low-power consumption.

Exclusive ground loop prevention design.

Full support for AmpliTube® for iPhone®, iPad® and iPod touch®.

1/4" mono input jack connector.

1/8" stereo output mini-jack connector.
The i-ROCK Vocal is similar to the i-ROCK but optimised for vocal recordings using dynamic microphones.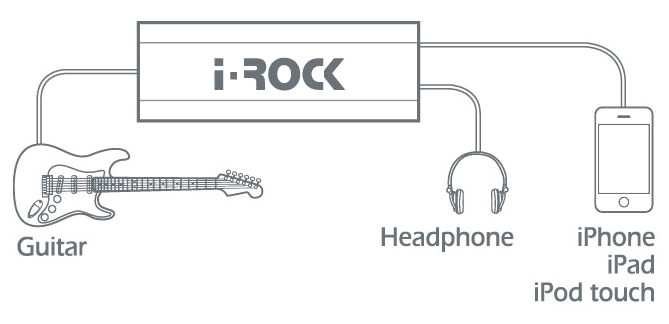 NOTE: There are some other products similar to the i-ROCK available. We have found that many of these, including ones more expensive than the i-ROCK, have a flaw where the headphone signal is coupled into the guitar signal. The result is that if you record with drums or a metronome, the backing track gets recorded into your guitar track, making it impossible to use for serious recording! The i-ROCK doesn't have this flaw, and we think it's currently the best, low-cost guitar interface available for iOS devices.

Price
Now available direct in the UK for £19.00 + £1.00 P+P (prices inc VAT) via our eBay store.
Please note: the i-ROCK is not recommended for use with 1st generation iPhone® or iPod touch®.
Also note: the mic input of the iPhone®, iPad® or iPod touch® is not perfectly quiet, so even with the low-noise i-ROCK some noise will still be present. If you need a very low noise recording solution, we recommend the Sonuus i2M musicport which can be connected to an iPad® using Apple's "Camera Connection Kit".