Abelardo Yepez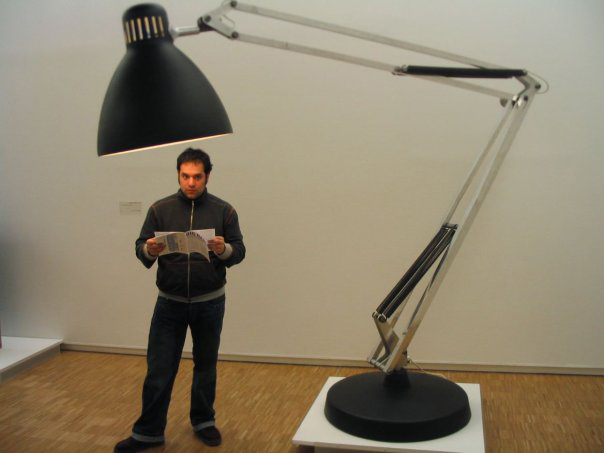 Abe Yepez was influenced by music and started out learning classical guitar at an early age. He kept playing on, everyday for years, focusing his own developement towards jazz and rock music. He studied several music disciplines, like improvisation, counterpoint, composing and arrangement, modern harmony, musicianship, etc. He also earned a professional degree in communication at Insituto Tecnológico de Estudios Superiores de Monterrey, where he produced a couple of radio shows, aired at Monterrey city through the university's radio station.
At the age of seventeen, the curiosity and love for electronic music, got him into learning about music synthesis, sound design and sound engineering. He started out working as a dj on different festivals and clubs, and creating the opportunity to play along with some of the best progressive trance and techno dj ́s in the world. This leaded him into creating live projects, releasing tracks for important VA ́s, and also to play on some of the best festivals like the Love Parade 2004 in Mexico City, for over 250,000 people. He produced and decorated some electronic music festivals as well, such as the Boom Festival in Portugal and Goa Sounds. He also worked as an audio engineer for festivals such as Mayday and Love Parade (Mexico).
Art had also been of great interest to Abe. This leaded him to creating the music for the Mexican Pavillion on ARCO Festival in Madrid Spain, in order to celebrate Mexico ́s year and special exposition regarding contemporary art. For some years he has been collaborating as an associate producer with some of the best music studios in Mexico like Prado Sur Audio, Look as Audio, MCO and Massive Music (Netherlands). These collaborations have been about composing and arranging music for film and tv/radio advertising, as well as sound design and postproduction. Since 2003 Abelardo Yépez has been certified by AVID as a "Protools Expert" in Music and Post. This has made it really easy for him to work with any studio and any location around the world.

Abe has produced music for films like "La Derniere Incarnation", and "Al Otro Lado" (GustavoLoza, Diosa de Plata - Best Music, selected by the "Mexican Academy of Motion Picture Arts and Sciences" as the Official Entry for Mexico in the 78th Annual Academy Awards in the Foreign Language Film category). Also he has worked composing music for bluechip brands like Palacio de Hierro, Jeep liberty, Clorets, Pepsi, Movistar, VoxIP, Dormimundo (cannes shortlist), Prodigy Telnord, Jc Penney, Panasonic, Cablevision, General Motors, Nivada, Bimbo, Economy Museum, Dormimundo, Blockbuster, Red Lobster, Muebles Dico, Squirt, Hewlett Packard, Quaker, Nestle, etc. At the present time he also runs a new company called Solid Electronics, that works as an Authorized Apple Reseller, with many other technology brands.
Currently he's been working as an associated music composer and producer for the last Feature Film with the late David Carradine, called: "The Night of The Templar" and LA series "The Bay"...

Abelardo's comments on the Sonuus i2M musicport:
"I've been doing a lot of music lately and have been really happy writing midi with the i2M."
Abelardo's Links