David Wallimann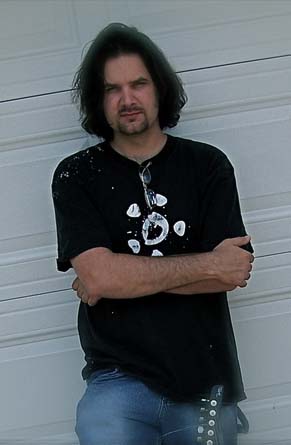 David was born in Aix-en-Provence, South France in 1977. At the age of 15, he picked up the guitar and started developing a true love for instrumental music and composition.
In 1999 he was recognized by Ibanez for his promising musical achievements and received an artist endorsement. That early recognition in David's musical career encouraged him to consecrate more time on crafting his musical art and apply to the school of modern music Artist' in Cavaillon, France. He received a full scholarship there where he graduated with honors.
In 2001, David won first place for the Tal Farlow French national jazz contest which gave him a full paid scholarship to the CMA school of modern music in Valenciennes, France. He graduated specializing in advance guitar with honors.
Following his school years, David spent the next 5 years working with several bands recording, writing and playing shows in France and Belgium. It's during that time that Wallimann was exposed to the world of progressive rock which opened new doors to his musical creativity.
Deep inside the Mind is his first release as a solo artist in which he exposes his Christian through the a very unique guitar orientated instrumental album. The album was well received in the specialized press and was compared several times to some of Frank Zappa's approach to music adding an element of humour to deep subjects.
In 2005 he joined the internationally renown progressive band Glass Hammer based in Chattanooga, TN. He released several studio albums with the band and is now a full time member of the team.
David is today working on his next upcoming solo release and is also spending quite a bit of time teaching guitar via his website www.davidwallimann.com.
David's Links
David's own web site can be found here.

Videos
Here are some videos of David playing with the G2M, and doing some reviews of sonnus products.