James Hamer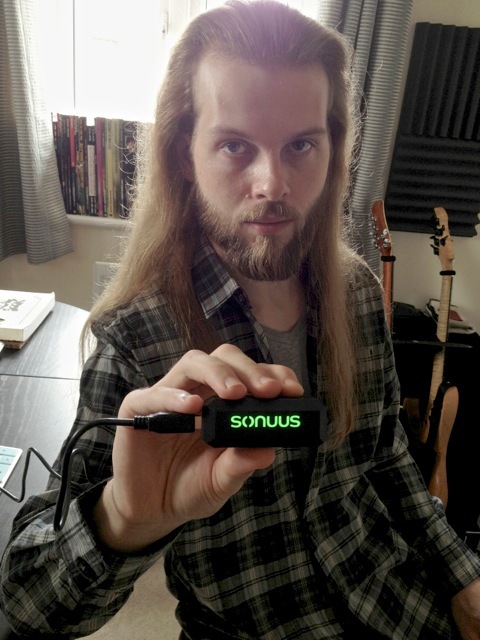 James began his endeavours in music at just seven years of age when he first took up the guitar. It was apparent from a very early age that James had a gift &, from just eleven years of age, he began a lifestyle of being in & out of the studio working with various bands.
At the tender age of sixteen, he became one of the youngest people to ever gain entry to Berklee College of Music. He was awarded a scholarship to attend the prestigious American university that has turned out such talent as Steve Vai & Quincy Jones.
Shortly after joining Berklee, James was invited to feature on two tracks of an internationally available Extreme tribute album where multiple reviews cited his guitar playing as one of the standout elements of the album.
After leaving Berklee, James poured all of his efforts into a project backed by a major promoter in which he was the frontman (Singer/Songwriter/Guitarist) of a 3-piece funk-rock lineup. Alongside his work with the project, James also managed to earn himself a National Diploma in Performing Arts by studying at the same time.
Following this, James decided to take the time to study the art of Guitar Lutherie & has since used instruments of his own making & design.
In 2006 he became a published author with his book 'The Essential Guidebook for Guitar', & also setup the artistic entity 'Lalawethika'. His book hit Amazon's top five in the category of instructional guitar books & has received nothing but stellar reviews from all whom have gotten their hands on it.
James exhibited at the 2007 London Guitar Show, to a turnout of of 22,000 people, in order to promote his book & his brand. Shortly thereafter he set about putting together his group the 'James Hamer Band'.
In 2008 James released his double-album debut 'Real Life' & did a selection of live shows in support of the release.
Following this he then took on some work as a private music teacher (covering Guitar Tuition, Theory & Ear Training) & also did a short stint as a music instructor at Wiltshire College.
James is currently focusing on recording new material, as well as rehearsing with a new lineup of the JHB (all future releases will be through his own 'Lalawethika' record label & he is hoping to return to live performance later this year). In addition to this, James is also using his expertise to write in-depth product reviews & guitar related articles for absolutemusic.co.uk.
James' comments on the Sonuus i2M musicport:
"I've had a chance to give the i2M a quick demo using some of Logic's built-in software instruments and I must say, I was mightily impressed with just how plug-&-play the device is. There really was no hassle at all & everything seems to work seamlessly! I shall certainly look forward to using it for tracking the horn parts on my new material once I get to it."
James' Links
http://www.jameshamermusic.com