Michael Bernier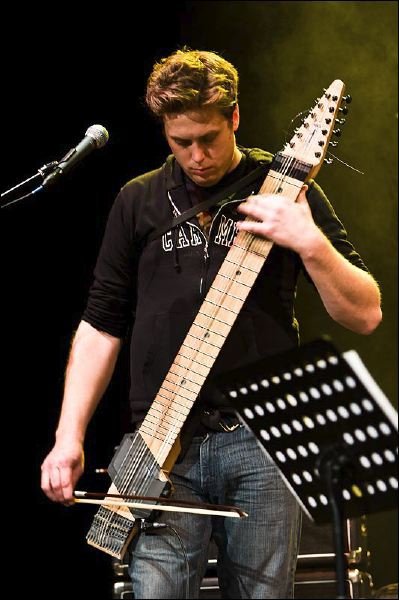 NY Multi-instrumentalist Michael Bernier began playing drums at the tender age of 14 in his hometown of Huntington, Long Island, before eventually adding in guitar, Chapman Stick, bass, cello and tablas. Most recently, Michael toured Europe, South America, Japan and the United States with STICK MEN, a project with King Crimson alums Tony Levin and Pat Mastelotto. He's also played with such luminaries as Eddie Jobson, Marco Minneman, Trey Gunn, Simon Phillips and Greg Howe. Currently Michael is planning a tour of the material from his newest solo release "Leviathan".
Michael's comments on the Sonuus i2M musicport:
"The Sonuus i2M musicport has changed the way I approach performance and writing entirely. Now I can play any midi vst instrument live with my Chapman Stick without having to move over to a midi keyboard or midi trigger pad. I cannot recommend this product enough. If you are a solo performer looking for more texture and versatility or a bandmember who is looking to express yourself with new sounds that aren't inherent with your bass/guitar/stick...the i2M offers this and more. An absolute "must have" addition to my arsenal"
Michael's Links
http://www.youtube.com/user/michaelrbernier
http://michaelbernier.bandcamp.com/album/leviathan