Or Lubianiker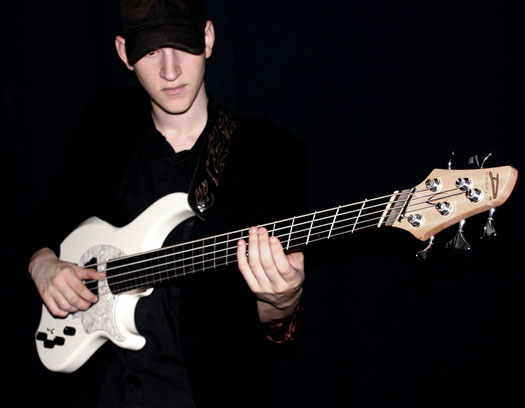 Or Lubianiker has made quite a name for himself as an original and innovative Bass player & teacher, on his "Rule of Thump" YouTube channel he makes video lessons, demos and original music.

He is known for his "outside the box" way of thinking and for making sure none of his works lacks entertainment value.

You can also find him collaborating with BassTheWorld.com as a demo artist on Facebook and YouTube, BassTheWorld.com is a huge online community that is all around Bass.

As a very diverse musician Or plays in ensembles and bands of all genera - from Jazz trios to hardcore metal bands. His current projects include:
Oceanic - An alternative metal band that just finished recording an EP with world renowned guitar player and producer Yossi Sassi.
Mindless Echoes - A progressive rock band from Israel. Currently touring Israel.
Or's comments on the Sonuus i2M musicport:
"I finally got the i2M and loving every second of it ... "
Or's Links
BassTheWorld.com YouTube Channel

Videos