Petteri Sariola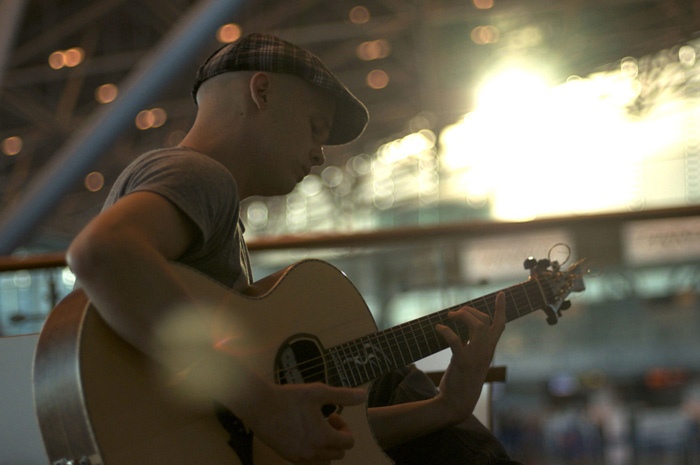 Petteri Sariola (1984) is a phenomenon, mostly known for his percussive approach on the acoustic guitar. He picked it up at the age of 7 but after countless non-functional bands he ended up developing a virtuosic style of his own, covering all the sounds of a full band on an acoustic guitar while singing his heart out. No loops, no backing tracks. Sariola has toured solo around Europe, USA and Japan and reached millions of viewers on YouTube. He has been awarded with Nokia Young Talent scholarship, Honorary Prize in the Helsinki Funk Awards, City Magazine Guitarist of the year and as the cover article of Akustik Gitarre, the biggest acoustic guitar magazine of Europe. Beside his solo work he has collaborated with Doug Wimbish (Madonna, Living Colour), Jon Gomm (UK), Mike Dawes (UK), Don Johnson Big Band, Felix Zenger (James Brown, N.E.R.D.), Osmo Ikonen (Sunrise Avenue), just to mention a few.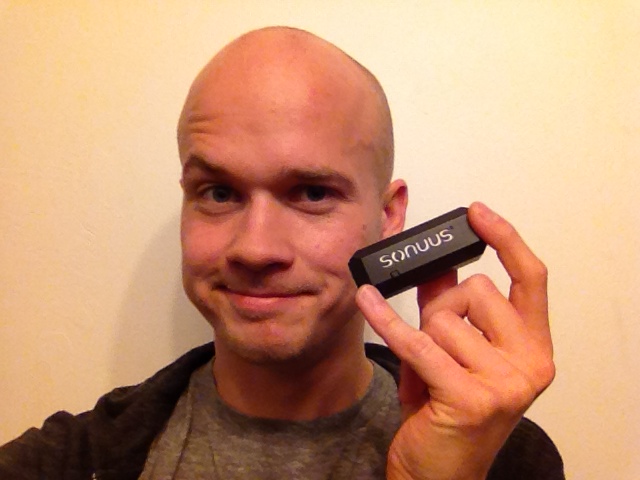 Petteri's comments on the Sonuus i2M musicport:
"i2M gives me the freedom to record guitar tracks and have fun with MIDI on the road. It's the best portable studio-device to go."
Petteri's Links
OFFICIAL: http://www.petterisariola.fi/

YOUTUBE: http://www.youtube.com/watch?v=JIV12xq6Yg4&list=PL878E777207973450&index=1
FACEBOOK: https://www.facebook.com/petterisariolaofficial
TWITTER: https://twitter.com/petterisariola