Simone Vignola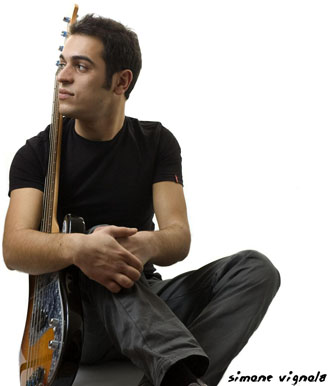 Simone Vignola is a 23 years old bassist/singer from Italy. After winning the "EuroBassDay 2008 Contest" he started performing at the main Bass Festivals in Europe (EuroBassDay, European BassDay, AmsterBASS). In 2011 he released his first official album called "Going to the Next Level". The CD, a mix of pop, jazz and electronic music, was released for Asian market on 23rd March 2011 by the Japanese major label King Records.
Simone's live show is live-looping based. With his so called "Live-Solo-Set" he won the "BOSS Loop Contest 2011 Italian Selection" performing at NAMM Show 2011 in Los Angeles. His live-looping concepts and technique are explained in his master class called "The Art of Looping", presented at Conservatory of Amsterdam in October 2010.
Simone shared the stage with Richard Bona, Matthew Garrison, Scott Henderson, Billy Sheehan, Bobby Vega, Adam Nitti, Scott Kinsey.
During his career, he played and collaborated with Grand Baton, Ulf Stricker, Spaghetti Style, Daniele Sepe, Giovanni Giorgi, Soren Anderson, Alfonso Deidda, Antonella Bucci, Mauro Mengali (Oro), Tony de Gruttola, Alberto Rigoni, Agostino Mennella, Fluido Ligneo, Inseedia.
In April 2011 he was chosen by Barley Arts as Opening Act to Level 42 Italian tour dates in Milan (Alcatraz), Bologna (Estragon) and Rome (Atlantico Live).
As well as endorsing Sonuus, he also endorses TC Electronic, Essential Sound Products and Harvest Bags.

Simone's comments on the Sonuus B2M:
"I'm working now a lot as one-man-band and I'm sure I can use the B2M in my live-looping set-up. I already have some great ideas..."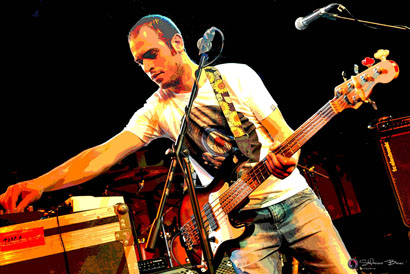 Simone's Links
www.facebook.com/simonevignola
www.youtube.com/simonevignolavideo
Simone's Videos
Official video clips:
Live videos:
FAQ (BOSS LOOP CONTEST WINNER)
TIME IS FLYING AGAIN (LIVE AT EUROPEAN BASSDAY 2010)