Slate (aka Jonathan W. Mills, Ph.D.)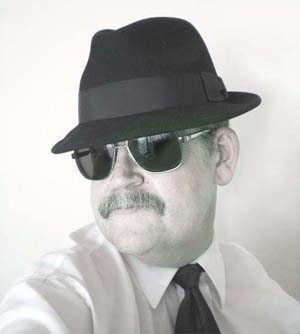 Slate (Jonathan W. Mills, Ph.D.) is a composer and performer of orchestral music. Under the name Shamaniaq he is known for Latin and Big Band music. He is a member of the Different Skies ensemble that performs annually at Arcosanti, Arizona. Slate can also be heard at City Skies in Atlanta, Georgia, Kansas City Electro-Music and live on the Internet radio station Stillstream.com.
Since 2005 Slate has independently released 60 original albums including ten CDs in his Goddesses Cycle (Ylla, Arcosanti Suite, Gaia, Nuit, Kali, Hél, Kwan Yin, Mrri, The Nectarsippers of J. Henri Fabré and Isis). He has scored several short films and novellas, and hopes to score a full length feature film in the future. Slate is a survivor who kept creating albums during his treatment for cancer (The Crab, Ground Zero, Hard Target and New Myths of Olympus).
The album Clean Slate, a compilation of his music, is available online at the Earth Mantra net label. Over 130 songs from his albums, with more added every month, are available for free streaming and download at his music site The Musical Universe of Slate™.

Since early 2010 Slate has used the Sonuus™ G2M and i2M pitch-to-MIDI converters with mini-synthesizers like the Korg Kaossilator to create a unique style of orchestral music. His albums performed with Sonuus™ products as MIDI controllers include Ylla Redux, MothoMoonoRose, and The Old Lion and the Frisky Lamb.
Slate is one of the pioneers of audio-MIDI feedback using the i2M and the G2M to augment different synthesizers. His current album as of April 2011 is Ourobouros: The Art of Feedback. Slate has developed a style uniquely his own by exploring performances balanced between control and chaos. He believes that no keyboard artist should be without a Sonuus™ i2M or G2M-or both!
Slate's Links
http://www.reverbnation.com/5la7e
Videos
Videos of orchestral work using feedback Sonuus i2M (Death of the Old Lion, Indomitable Green):