Yorkie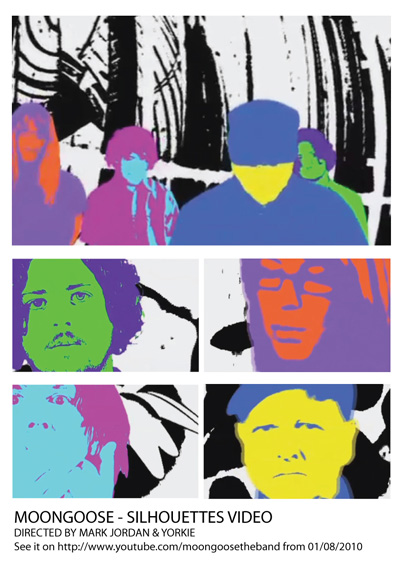 As one of the leading lights in the Liverpool Music scene since 1978, Yorkie has seen many trends in music come and go.
He gave the embryonic Teardrop Explodes and Echo & The Bunnymen their first rehearsal space, worked for Zoo Records, formed both The Dance Party & Egypt For Now with Michael Head (The Pale Fountains, Shack) and later The Balcony, whose debut single, 'Surprise After Surprise'/'The Lizard Hunt', was produced by legendary Psych-rock Guru Mayo Thompson. He recorded sessions for the legendary John Peel, as well as many others and later went on to play bass, produce and arrange for Liverpool Indie giants SPACE (Neighbourhood, Female Of The Species, Avenging Angels).
He has produced an eclectic collection of bands, from Seven Seals (Kendal), Ivan Campo (Manchester), Jayson Hart (ex- Orange Lights) to SHACK's magnificent '...the corner of Miles & Gil' (released to critical acclaim on Noel Gallagher's label Sourmash Records) and also tracks for SHACK's retrospective 'Time Machine' (Sourmash).
He co/managed the latter for 5 years alongside former SPACE manager Mark Cowley.
Now Yorkie is back with a new project: MOONGOOSE. A purely instrumental band, heavy on atmosphere and cinematic dynamics. Their sound is complimented by the video work of long-time friend Mark Jordan.
Mongoose
The formation of MOONGOOSE was back in 2000. While working with Icelandic chanteuse Heidrun Anna as producer, YORKIE was asked to put a band together for a live showcase gig. Choosing Simon Denny (SPACE's in house engineer) for Keyboard duties, Andy Dwyer (SPACE's drum technician) for the drums and long time friend Paul Cavanagh (nothing to do with SPACE) for the role of guitarist. Inadvertently, MOONGOOSE were born.
Ms Anna was late for one of the rehearsals and consequently the assembled musicians grabbed the chance to record their debut single. IN FLIGHT! (Imprint Of Quality) was a stunning slice of Krautrock, Rightprog, Post-punk, Rattle & Shake! YORKIE enhanced the original tapes by adding extra synthesized textures. He also wrote a b'side, called SINISTRYST! An uncomfortable, throbbing pulse of a tune, and wholly Mechanical, as opposed to the more Organic sound of the a'side. This was to become the defining factor in MOONGOOSE. YORKIE released the single on his own IMPRINT OF QUALITY label, via his website. A LTD edition of 100, it has, of course, sold out.
Plans were immediately made to return to the studio for the follow up single. A date was booked, but all sorts of mishaps prevented the mood being as uplifting as the previous session. YORKIE had been working on a new track, with MOONGOOSE in mind. Andy couldn't make the session at all, so YORKIE and Simon Denny set about creating a drum track out of loops, and real drums. Paul arrived late, convinced nothing would get done without Andy there. He was surprised at what he heard. A sinuous, snake-like tune with a quintessential queasy quality. Paul added guitar more akin to synth textures than any Blues scale. But it had real soul! The band had mixed opinions over the end result. But YORKIE knew there was something there. Taking a leaf from one of his favourite bands notebooks (CAN), he set about chopping up the track into a shorter, more cohesive structure. With Vocals. Again, the band had mixed reactions. This was the end of the first lineup of MOONGOOSE.
YORKIE used the track, now titled NOW HER SON, on his debut album PITCH A LADDER TO THE MOON (Imprint Of Quality). Although it sounded great in the context of that album, YORKIE made the decision to never put lyrics or vocals on MOONGOOSE tunes again. The lyrical content of the band had to come from the music itself. Other commitments precluded further recordings for quite some time (5 years).
While touring the country, and the world as a member of SPACE, YORKIE found himself almost fantasizing about the new MOONGOOSE album. A more sterile environment would be needed, in order to get across the idea of whole Mechanical/Organic theme. Over some considerable time he amassed a series of tunes that he thought might be suitable. He recruited an old friend, Michael Dolan, around to have a listen and add some guitar. Michael reacted to the music in a way that was far beyond YORKIE's expectations.
This was the Organic element, the real guitar and YORKIE'S bass, amid the sometimes hostile Digital, programmed universe. He set about work collaging the album THIS LIVES IN YOUR HEAD FOREVER (Imprint Of Quality) out of many hours of tape and many track takes. An itchy, funky, harsh, cinematic dazzling array of sound condensed into 4 tracks. The original LTD edition (100) has now sold out, however, as part of the TIME CAPSULE series, a new release is available from www.universalshoesproductions.co.uk.
YORKIE was contacted by Clifford Sayer, who asked if he could do a video for the title track of the album. YORKIE supplied an edited version of the track and a week or so later received the video for THIS LIVES IN YOUR HEAD FOREVER. It was brilliant! A dark, oppressive work which captured the brooding intensity of the tune perfectly.

Once again, further commitments precluded work on the follow up album (5 years).
This time, it was to start a family and concentrate more on production duties (in more ways than one). His work in this area to date includes SHACK, IVAN CAMPO, SEVEN SEALS amongst many others.
But that MOONGOOSE itch began to scratch again.
Recordings were started in 2009 for a new album, to be called SILHOUETTES & SHADOWS. A release date was announced on the UNIVERSAL SHOES PRODUCTIONS site for Spring 2010. However, as work progressed on the tunes, YORKIE decided on a new plan of action for this line-up of MOONGOOSE. He had been developing his idea of REACTION MUSIC for some years, and wanted to apply this to the new album. REACTION MUSIC is based on spontaneous reactions to given certainties. YORKIE had started recording such given certainties with the tunes he was working on: bare bones of pieces, lasting between 1 minute - 10 minutes. The idea was to find like minded people to REACT to these tunes without prompting.
His first choice for guitar was original MOONGOOSE guitarist Paul Cavanagh. Paul recorded some guitar for a track called 'STEPPING INTO SHADOW', and the results
were amazing. YORKIE approached Iain Templeton from SHACK to play drums, and was delighted at Iain's enthusiasm for the project. Long time friend and long term engineer on YORKIE'S production work, Pat O'Shaughnessy, was drafted in for engineering duties, and studio time was booked. Iain got knocked off his pushbike and suffered a broken wrist, which put paid to the proposed studio sessions. These were to be postponed until Iain was back to full health.
A chance meeting with an old acquaintance led to the idea of doing a MOONGOOSE gig . . .

Yorkie's comments on Sonuus products:
"Whilst working on the MOONGOOSE album 'Organic Technology' I was worried about how to take it to the live stage without being heavily reliant on Keyboards.
I saw an advert for SONNUS products G2M & B2M and immediately found the solution.

As a bassist, I found the B2M gave me all of the control I needed over my soft synths, without having to play a keyboard. I now happily play a Moog, Cello, Synth & even Melodica with my usual trusty old bass.
The G2M gives us the ability to layer and warp already warped guitars by adding synth/string textures to the sound.
The latency is non-existant and MOONGOOSE would highly recommend both of these wonderful units.

This is truly 'Organic Technology'...thanks SONNUS."
Yorkie's Links
www.youtube.com/moongoosetheband