Voluum—Analogue Volume Effects
(Gate-Compressor-Tremolo-Volume-Limiter-Tuner-MIDI Controller)
Reviews
This is a summary of the reviews of the Voluum in various Magazines, blogs and and online review sites.
---
Sound On Sound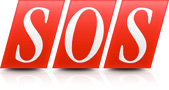 Pedal-controlled compression is not something I had previously played with or even considered as a possibility, but in practice itís highly effective. Increasing the amount of compression as you push the pedal down provides a great solo boost ó a sort of hot-rodded volume-pedal plus. While quite extreme settings, with high-ratio/low-threshold mega-sustain in the pedal-down position, are a viable option, you can also set up more subtle presets providing pedal control over attack time and other parameters to offer smoother and more percussive compressed tones on demand.

The combination of effects it offers and the sheer variety of ways it lets you combine and control them make the Voluum unique.

If you donít already own tremolo, compressor and volume pedals, this is a very cost-effective way to acquire uniquely versatile versions of each, but I think the Voluum is best thought of not as a multi-effects unit but as a combined-effects unit. The best reason to buy it is to access the unique effect combinations and control possibilities it affords ó though for real tremolo fans, the Voluumís powerful, dual-LFO trem section is reason enough on its own.
---
Ovni Labs


The compressor stage is very smooth and natural, with no artifacts or weird action. It is capable of strong squeezing if desired, but it's never a squashy effect.

The tone is quite transparent. There is zero loss of highs or lows, and no alterations in the middle.

Normally I hate noise gates, and I frequently rant about how bad they are, even in high-priced devices. But this one is quite good!

The LFO tremolo effect is amazing.

To sum up, I think the Voluum is terrific, and I recommend it. It easily justifies its price, between the versatility and quantity of its effects, and how well most of them work and how good they sound.
---
Total Guitar

Volume has never been the sexiest effect, but the genius Brits at Sonuus might just change all that with the Voluum.

Every effect defies expectations

There's no faulting the 'normal' sounds, either: the compressor is as transparent and smooth as any optical unit we've heard, while the volume pedal itself is hugely customisable, and can even be used as a boost.
---
Ultimate Guitar

This review features a lot of great sound samples!

In a nutshell, the sounds are superb because the Voluum is so crystal clear and without altering the original signal.

And this brings us to the LFO/Tremolo function, which is the true icing on the cake. Nearly every pedal board has some type of modulation or tremolo pedal, but the Voluum has taken this to new heights.

This is one of those five-star pedals that need to be on a wish list.