Presskit

Everything you need for online and print media from high-quality photographs and other useful information for product reviews.

How do you say sonuus?
It is hard to describe how sonuus should be pronounced, so here is a wav file to let you hear how it should be said.

sonuus (wav)
Sonuus Logo
Sonuus Logo (bmp)
Sonuus Logo vector (pdf)
Sonuus Logo vector (eps)
Product Photos / Literature

We have several stock photographs of all our products to make the production of promotional material as simple as possible. However, feel free to use your own photographs where these are more suitable, or of higher quality.
Sets of photos for each product are contained in a single zip file for your convenience.

G2M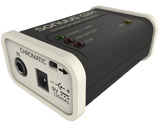 G2M Hi-resolution photos (jpg)
G2M V2 Reviewer's Guide (applies to G2M V3 too)
G2M V3 Owners' Manual
B2M (discontinued)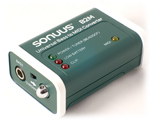 B2M Hi-resolution photos (jpg)
B2M Reviewer's Guide
B2M Owner's Manual
i2M musicport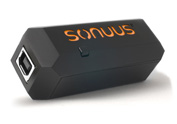 i2M musicport Hi-resolution photos (jpg)
i2M musicport Reviewer's Guide
i2M musicport Owner's Manual
Wahoo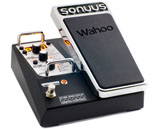 Wahoo Hi-resolution photos (jpg)
Wahoo Reviewer's Guide
Wahoo Owner's Manual
Voluum

Voluum Hi-resolution photos (jpg)
Voluum Hi-resolution photos (transparent background, png)
Voluum Owner's Manual
Loopa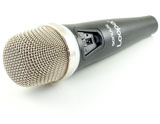 Loopa Hi-resolution photos (jpg)
Loopa Hi-resolution photos (transparent background, png)
Loopa Owner's Manual
Sonuus Press Releases
[29 November 2016 ] Loopa Now Shipping
[23 March 2015 ] Loopa Kickstarter Campaign
[29 October 2015 ] Voluum new precision tuner added
[08 July 2014] Sonuus Appoints PaulWishart EVP
[22 April 2014] New Distributors April14
[12 February 2014] Voluum Great British Guitar Show 2014
[13 January 2014] Voluum Available
[13 January 2014] Wahoo QuickStart
[24 August 2013] FLAME App Available
[04 April 2013] Voluum MusikMesse2013
[17 January 2013] G2M App Available
[15 November 2012] Buznut iRock Available
[21 September 2012] Wahoo Available
[19 December 2011] Wahoo filter pedal NAMM2012