Muris Varajic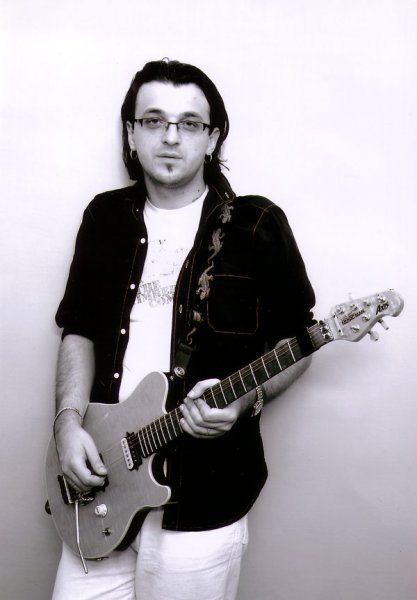 Born on September 24. 1979 in a small town called Foca, Bosnia & Herzegovina. During his childhood, Muris's interests were soccer, karate and school of course. He loved mathematics, chemistry, physics and others nature sciences.

The War started in 1992 when he was attending 6th grade in elementary school, and that's when his life changed its path. He moved with his family from Foca to Sarajevo in April 1992. Foca was attacked and it wasn't a safe place for non-serbs.

Sarajevo 1992-1995…

3 years of total horror, no food, no water, no electric power, no gas…

3 years under the siege…people were killed everyday…no safe place…

He stayed at home most of the time, and so he took guitar for the first time…somewhere in 1993. Mostly self-thought, Muris started to figure out licks from Mark Knopfler, David Gilmour, Joe Satriani, Chet Atkins, Steve Vai, Metallica, Iron Maiden, Vlatko Stefanovski and many more. This large variety of styles helped him later to find himself able to play many stuff with comfort. He discovered his passion for music and guitar immediately, which made him put all the other hobies to side and concetrate on playing the guitar sometimes up to 7 hours per day, for about 4 years.

In 1994 he enrolled Music High School in Sarajevo. This formal music education opened his eyes to see and notice many things which he was playing, but didn't know the name or meaning. The building as a musician has begun.

In 1996 he played his first gigs at clubs in Sarajevo and from then until now has worked with many bands, toured the world and been a keen guitar teacher. He has also been a finalist in several Guitar Idol competitions.

We met Muris at Frankfurt MusikMesse 2009 where he did some great playing with the G2M.
Muris' comments on the Sonuus G2M:
"It's really amazing how this tiny little box does it all!"
Muris' Links
Muris' Web site: murisvarajic.com