Loopa—The world's first looper microphone
Specifications
Size
195mm x 51mm (diameter)

Weight

160g (without battery)

Power supply
1.5V AA battery (1.0 - 3.0V supported)

Battery Life

10 hours typical (NiMH rechargeable, 2900mA.hr)

Output Impedance

1.5kOhm, unbalanced

Output

3-pin XLR male (pin 1=ground, pin2=signal)






Capsule



Permanently polarised condenser


SPL



128dB (1% distortion).


Frequency Response



110Hz - 20kHz

Polar Response

Cardioid (uni-directional)

Pop/wind protection

Multi-level metal grille and internal foam windshield


Internal audio format



32-bit floating point





Record time

> 13 minutes

Undo levels

15 (maximum)

Overdub

Unlimited

Controls

Play, Stop, Record, Overdub, Loop level, Undo, Redo
(2 buttons one wheel)
Polar Response
The Loopa features a cardioid spatial response. This means it is directional: when pointed at a sound source, it will "focus" onto that sound and reject sounds to the sides and back of the microphone.
This has many advantages. As well as rejecting unwanted sounds, it helps prevent feedback (high-pitched squeals) from your speaker.
Another advantage is a subtle boosting of the low-frequencies when the sound source is close to the microphone (known as the proximity effect). This lets you create warm, intimate vocals when singing, or intense bass drums when beatboxing.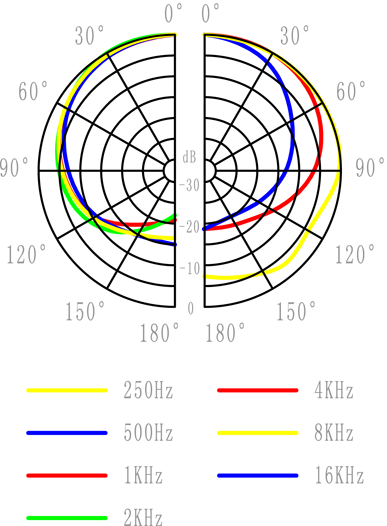 Frequency Response
The Loopa has a wide frequency response, capturing sonic detail from below 100Hz up to beyond 20kHz. A subtle boost above 4kHz gives sparkle and clarity to vocals. A slow fall-off below 100Hz ensures a robust low-frequency response which is further enhanced by the proximity effect.

Box Contents
Loopa microphone

Sonuus leatherette zipped carry case

3m high-grade low-noise microphone cable. XLR to 6.35mm jack

6.35mm to 3.5mm jack adapter

Printed Operators' Manual (in English)